This rare and exciting vintage aeroplane is For Sale
Why Choose a Morane-Saulnier 317?
Tony has always admired the inter-war era aircraft and not a lot beats the glorious rumble of a big radial engine. When deciding on a vintage aircraft to restore, the type of engine and spares availability is an important consideration, especially if it is to be used regularly. Tony had always appreciated the French parasol designs and had been looking for a suitable restoration project for a couple of years when the Morane turned up. Research confirmed she ticked all of the important boxes: 1930`s design, radial engine (with good spares supply), electric start, tailwheel as opposed to skid and so tarmac friendly and with hydraulic brakes. The aircraft is rare and unusual. To summarize a 1930`s aircraft built in 1952, rebuilt and upgraded by Morane-Saulnier in the 1960s with a practical radial engine and easy single pilot operation...............difficult not to like!!
The Morane Saulnier project was a long and challenging one but it presented a lot of excitement and joy. The restoration took 4 years to complete after which the aircraft became the first of type on the UK Register.
This exceptional vintage aircraft has been invited and flown with pride into prestigious events such as the RAF Cosford Airshow and the Shuttleworth Collection at Old Warden. Invitations have been received for Old Warden and to the Concours d'elegance at Heveningham Hall in 2018 and indeed, the new owner of this easily maintained continental W670 engine aeroplane will have the privilege to display its crowd pleasing design. The easy, single pilot operation of the aircraft will allow the new owner to fulfil these commitments.
Yes, it is true. The MS 317 is now for sale. This website has been compiled to give interested parties comprehensive information on this award winning aircraft. Radial charm with French flair, that is not found in its contemporaries such as the Bucker Jungmann, Stampe, De Havilland Tiger Moth, Boeing Stearman, Ryan St etc. The website tells the story of its origin, transport to the UK, restoration alongside reviews from pilots who have had the opportunity to fly it – and of course plenty of photos and videos to delight and entice anyone who has an interest in this fabulous investment opportunity.
PRICED AT £125,000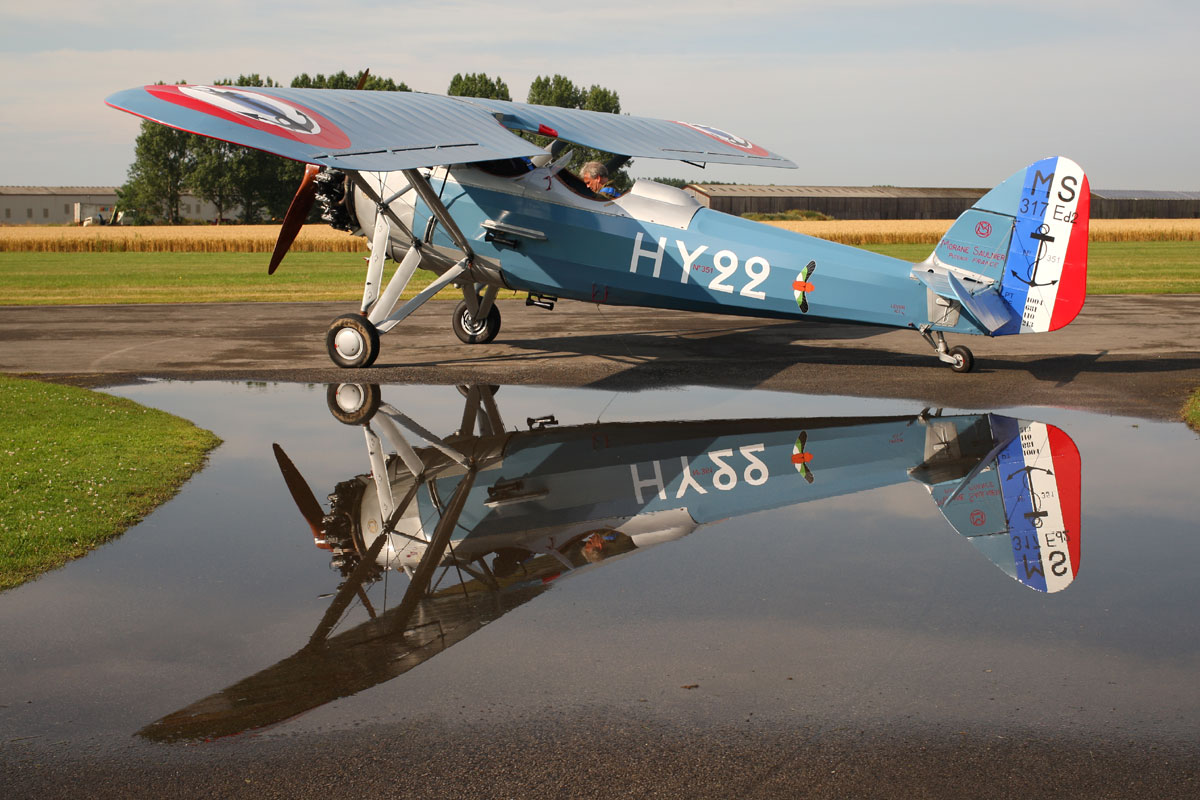 ROYAL AERO CLUB AWARD


In May 2015 the restoration of this lovely aeroplane earned Tony Whitehead a much cherished Royal Aero Club award. The citation mentioned a challenging and difficult restoration and gratitude was expressed for bringing such a rare vintage aircraft to UK skies.

AEROPLANE MAGAZINE FEATURE

The well regarded Aeroplane Monthly Magazine featured a 6 page article in the September 2015 issue.
Since restoration, many photos have been published in the popular aviation press.